Demel Through The Centuries
Dehne's Confiserie at Michaelerplatz

Michaelerplatz, Josef Wlha (Fotograf), Wien Museum
1786
Confectioner Ludwig Dehne opens his confiserie along Michaelerplatz across the former Royal & Imperial Hofburgtheatre in Vienna.
Shortly after, the establishment is appointed Royal Purveyor and becomes the only confiserie to deliver sweets and sorbets to the Hofburgtheatre.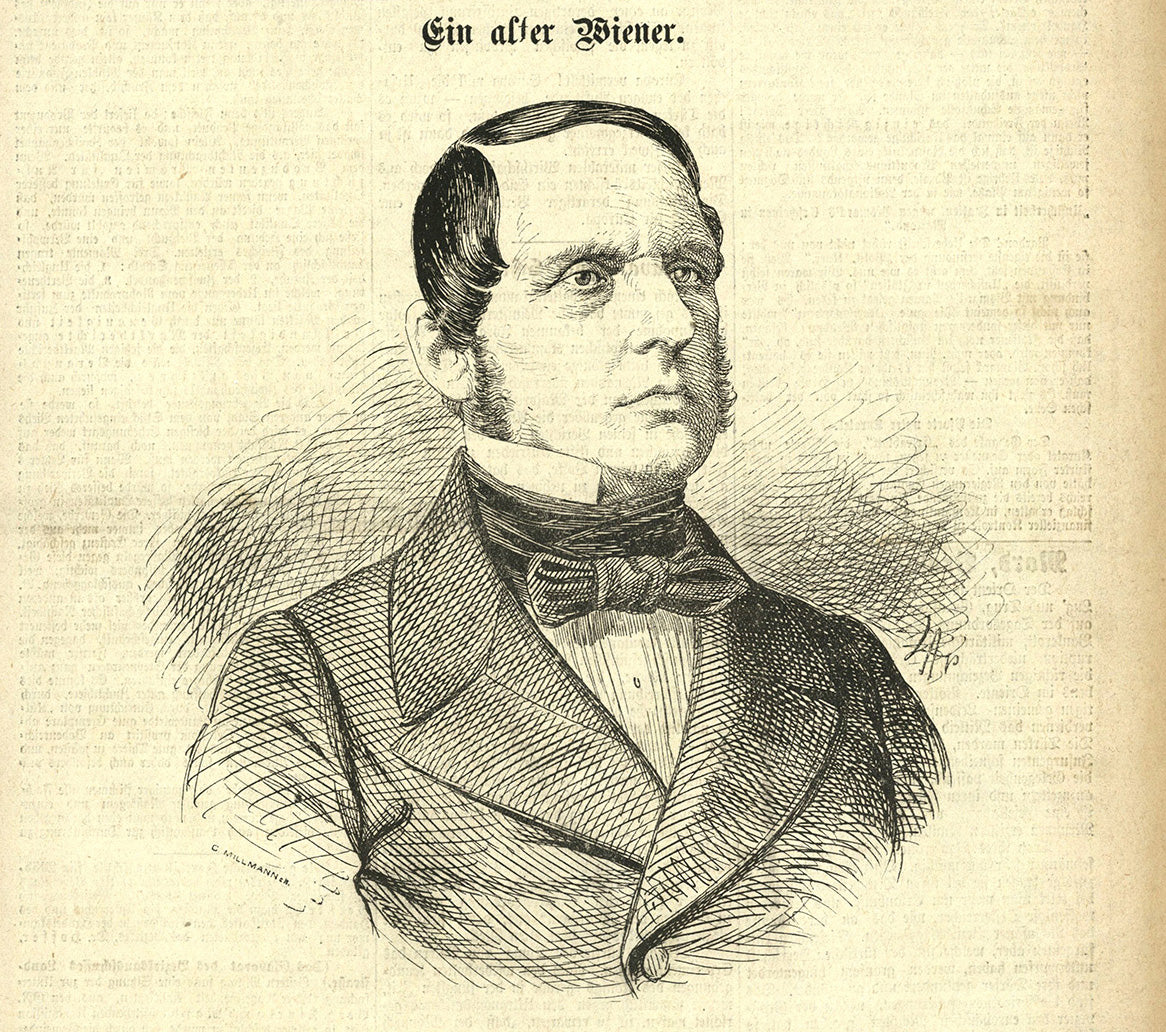 August Dehne ©ANNO Österreichische Nationalbibliothek
1857
Heir August Dehne hands over the business to his first and former apprentice Christoph Demel.
10 years later, his sons Joseph and Karl take over the confiserie as Ch. Demel's Sons.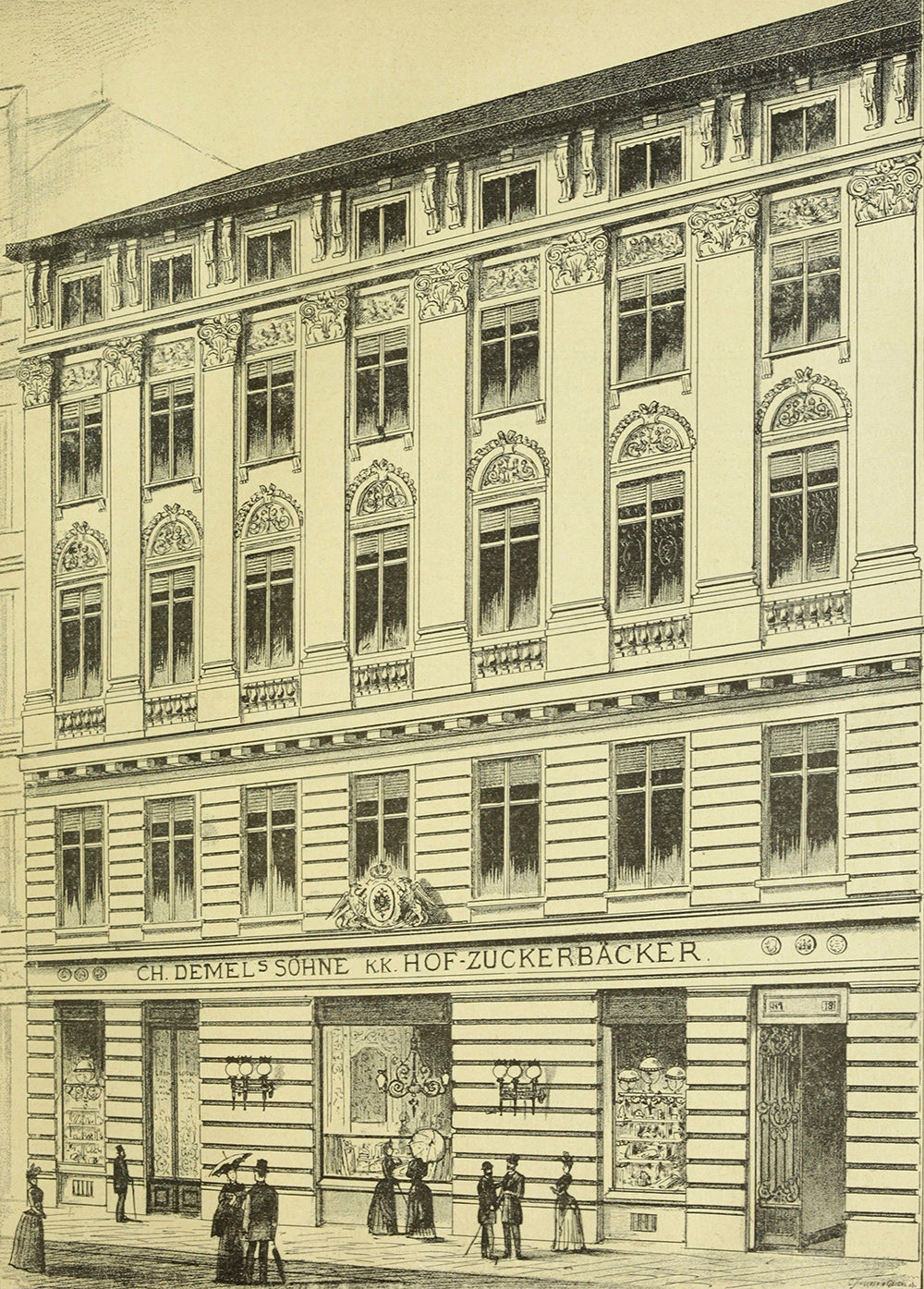 1888
Due to the imperial urban refurbishments, the Demel brothers move to the 'Palais am Kohlmarkt'.
Renowned interior architects Portois & Fix are commissioned to decorate, transforming the rooms into a Rococo style complemented by Regency furnishings.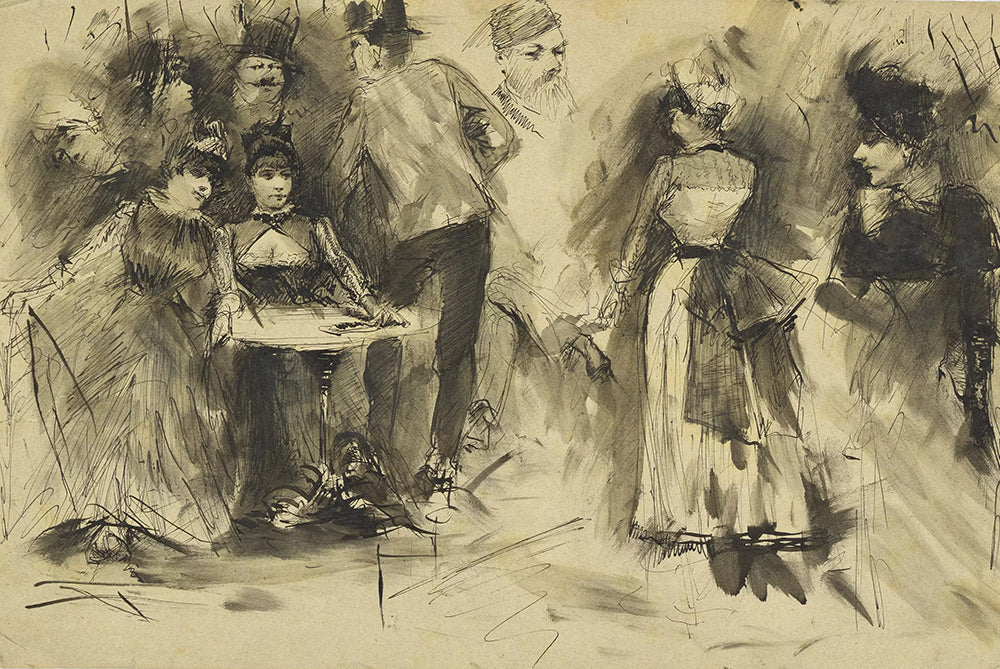 Josef Engelhart, Kaffeehausszene, Wien Museum
1891
Karl Demel's widow, Maria Demel, takes over for the next 20 years, the daughter of a famous café owner herself.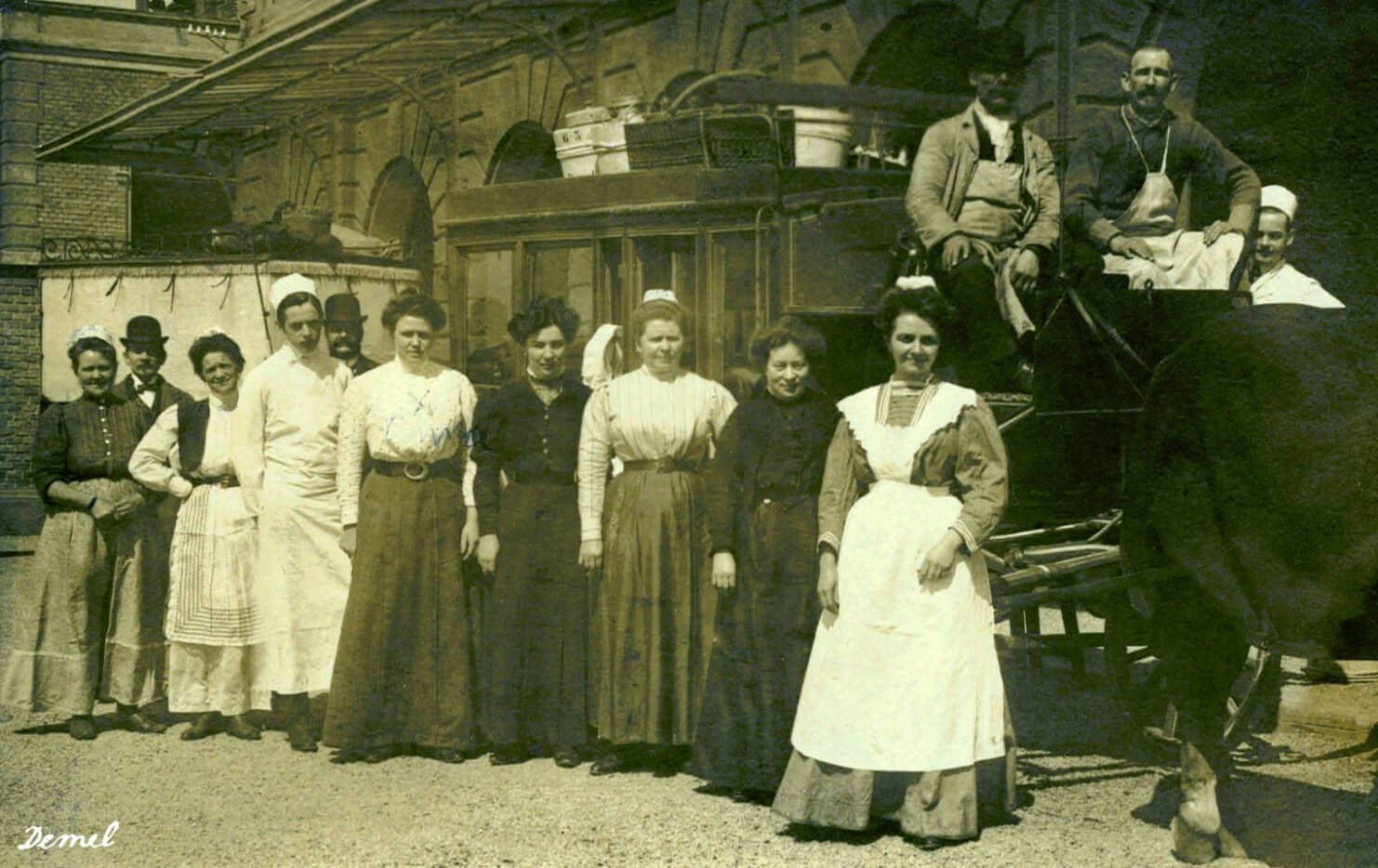 1911
After Maria's death, her son Karl Jr. takes over with his sister-in-law Anna Demel and her sister Hermine Siding.
They all live together on the upper floors of Kohlmarkt 14. Anna Demel adopts Klara, the daughter of her other sister Flora Siding, who also stayed with them.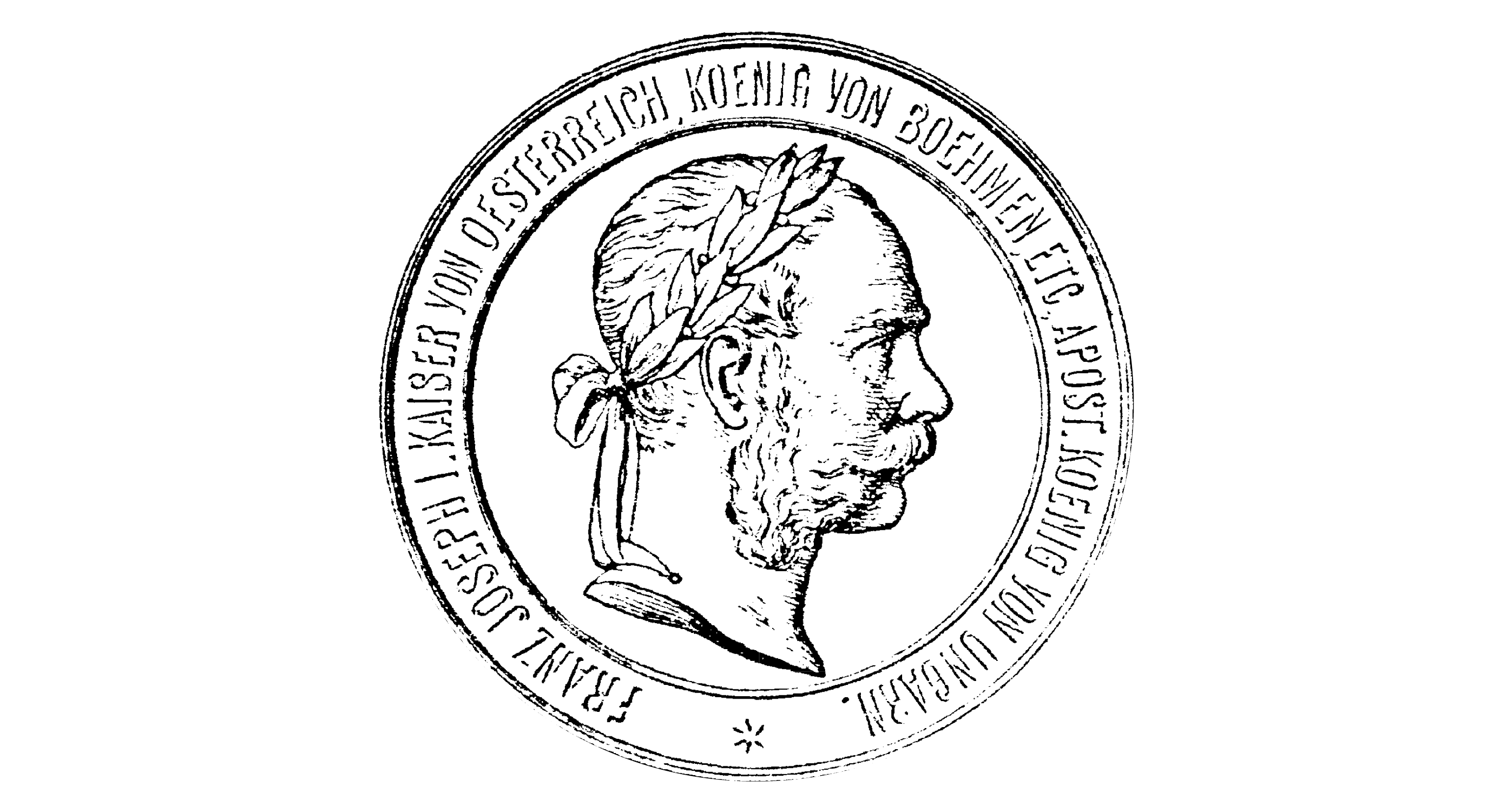 1918
Anna Demel makes sure tradition is upheld, even after the fall of the Austro-Hungarian Empire.
Although at risk of being penalised by the authorities of the newly established republic, she insists on keeping the 'K.u.k.' title, meaning 'royally appointed'. 
1952
Anna Demel is hailed as a pioneer after becoming the first woman to receive the title of 'Councillor of Commerce'.
Today, guests can celebrate this achievement and enjoy the delicious cake named after her, the "Anna Torte".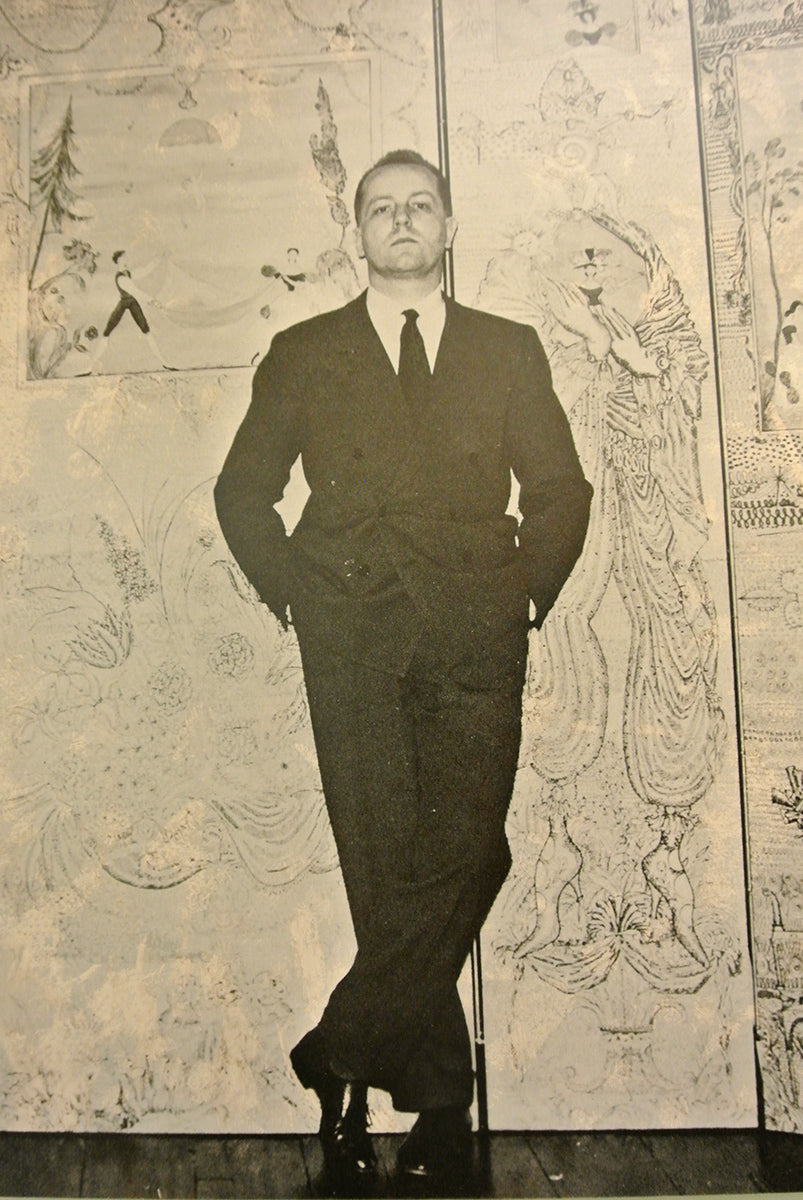 1956
Anna's daughter Klara and her husband Baron Federico of Berzeviczy-Pallavicini take over.
Federico crafts innovative fairytale-like store displays. His playful aesthetic has set the tone for décor and packaging at Demel ever since.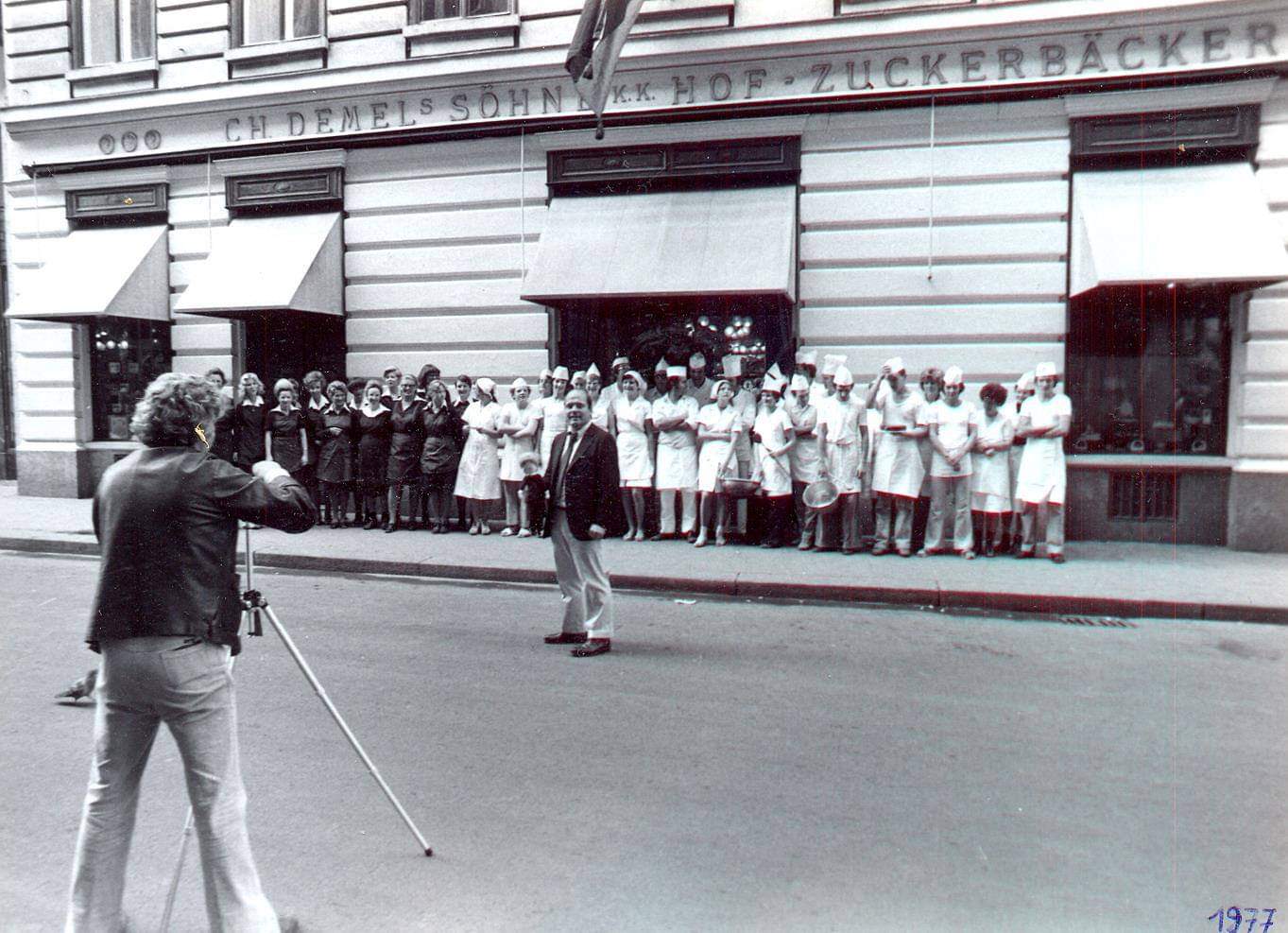 Ⓒ Klaus Trinko Privatarchiv
1972
Federico sells Demel to a Swiss company. Then it is passed on to the infamous Udo Proksch, known for being a bizarre character.
The well-connected Proksch launches 'Club 45' on the third floor, frequently visited by influential members of society.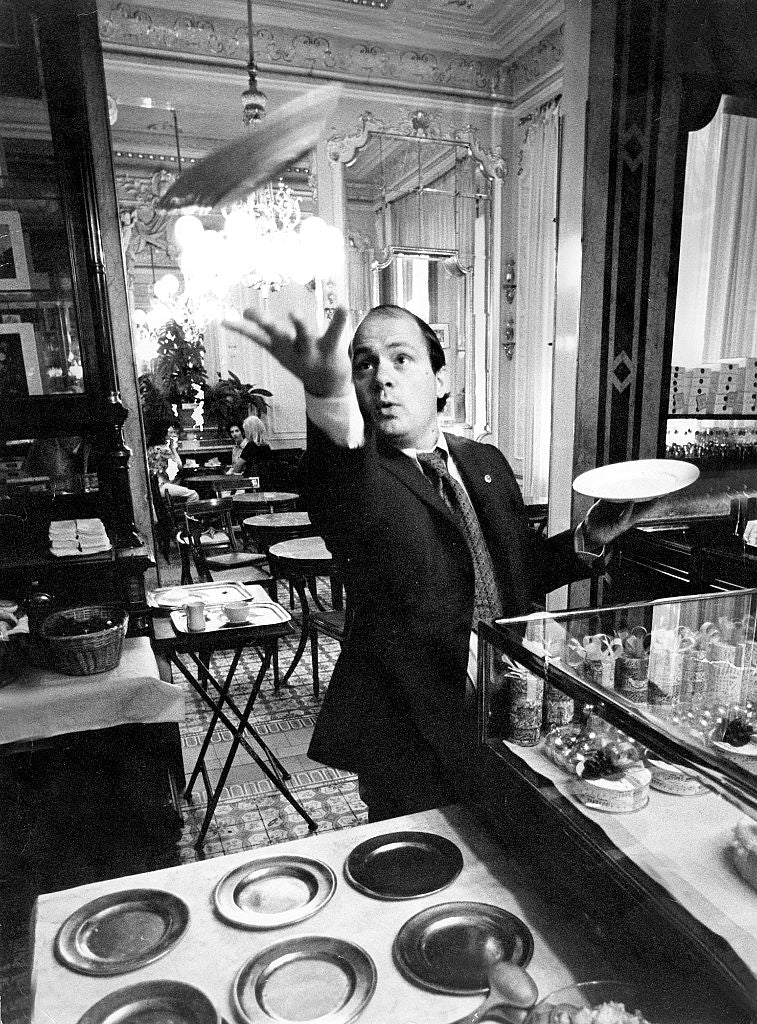 1992
Demel is again passed on to new owners after Proksch is arrested for being involved in a large insurance fraud scandal.
2002
The internationally renowned DO & CO group becomes the proud owner of the historical establishment.
Present Day
Guests continue to enjoy the atmosphere Anna Demel made sure to preserve, savouring hand-made delicacies and lively conversation in our classic, history-filled café.